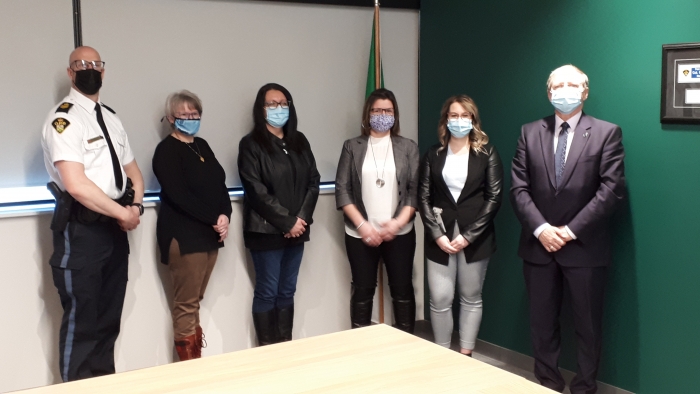 Victims of sexual assault and intimate partner violence in the Hawkesbury area now have a new resource to help them, through the new Victim Advocate Program.

In June of 2020 the Hawkesbury Detachment of the Ontario Provincial Police (OPP), the Hawkesbury Police Services Board, Centre Novas-CALACS francophone Prescott-Russell, Maison Interlude House, and Victim Services of Prescott-Russell were awarded a Proceeds of Crime Grant for the period of 2020-2023 by the Ministry of the Solicitor General.

The goal of the program is to enhance the response by police and community partners when dealing with victims of sexual assault and intimate partner violence. The hope is that more victims will come forward to report these crimes and the improved support will lead to an increased number of positive outcomes.

The project encompasses four major components:
Trauma informed care training
Training to support male victims of sexual assault
A victim-centered interview space
The hiring of a victim advocate.
In December 2020, Victim Services hired Sabrina Rouleau as the new Victim Advocate. Her mandate is to:
Respond directly to victims of sexual assault and intimate partner violence.
Assist victims' needs, provide support, referrals, advocacy and navigate the services available from our community partners.
Work to reduce any gaps in service with the interest of the victims at the priority.
Provide victims with support in coming forward with reporting incidents of sexual assault and intimate partner violence to the OPP.
Although employed by Victim Services, Sabrina works within the Hawkesbury OPP Detachment, significantly improving the collaborative victim response between victim services and the members of the detachment.