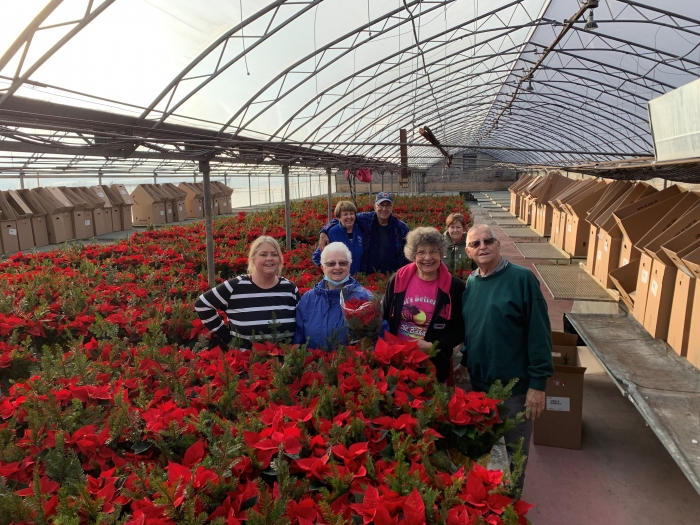 As part of its holiday fundraiser, Maison Interlude House (MIH) organized a poinsettia sale. Being a first for the organization, the aim was to sell 500 plants.

This already ambitious goal was achieved in just one week! Instead, 1360 plants found buyers. To these sales, we must also add the financial support of several businesses and municipalities in the region, in particular Caisse Desjardins Ontario, the main partner of the campaign. Thus, $ 25,000 was raised for the benefit of the organization that works with women victims of violence in the counties of Prescott-Russell and SD&G.

Golden Volunteers

MIH would like to thank its team of volunteers who worked extremely hard, both on the sales and with deliveries. Thanks to their dedication, the plants were delivered in no time! Everyone agrees to set the target at 2,000 poinsettias sold for next year.
MIH would also like to recognize the exceptional commitment of the community. In several businesses, organizations and schools in the region, people planned sales within their organization. Thanks to them, the number of plants sold has literally exploded!

Support MIH

It's not too late to support Maison Interlude House! The organization accepts cash donations throughout the year. It is very easy and secure to do this via the MIH website, by clicking on the "Donate" button.