What is domestic violence?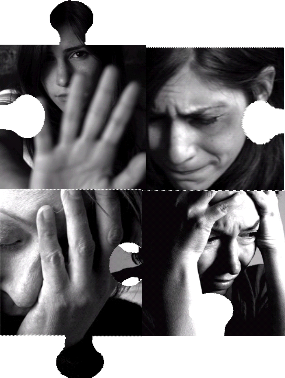 Domestic violence always takes place in the context of an intimate relationship; whether it is a current or former relationship, whether the people involved live under the same roof or not and whether they have children or not. No woman is immune to domestic violence. However, we know that young girls who witnessed domestic violence during their childhood are more likely to be victims of domestic violence as adults.

Domestic violence is an abuse of power, which uses the bonds of intimacy, trust and dependency between a man and a woman so that the victim experiences feelings of inequality, powerlessness and insecurity.
Domestic violence often occurs in cycles. The more the cycle repeats itself, the more the honeymoon phases shorten and the more the tension building and outright violence phases lengthen. The violence can only increase, and the time factor plays a role in both the escalation of violence and its severity. The manifestation of domestic violence can even escalate to murder.

Although the texts in this Web site refer to heterosexual relationships, we recognize that domestic violence also exists in same-sex relationships.

Understanding what is going on is the first step.
Take that first step. Talk to someone about it. Break the silence.
Call us at 613-632-1131 or 1-800-267-4101. We can help you.